177 Nations of Tasmania
Written by Alan Whykes on September 8, 2020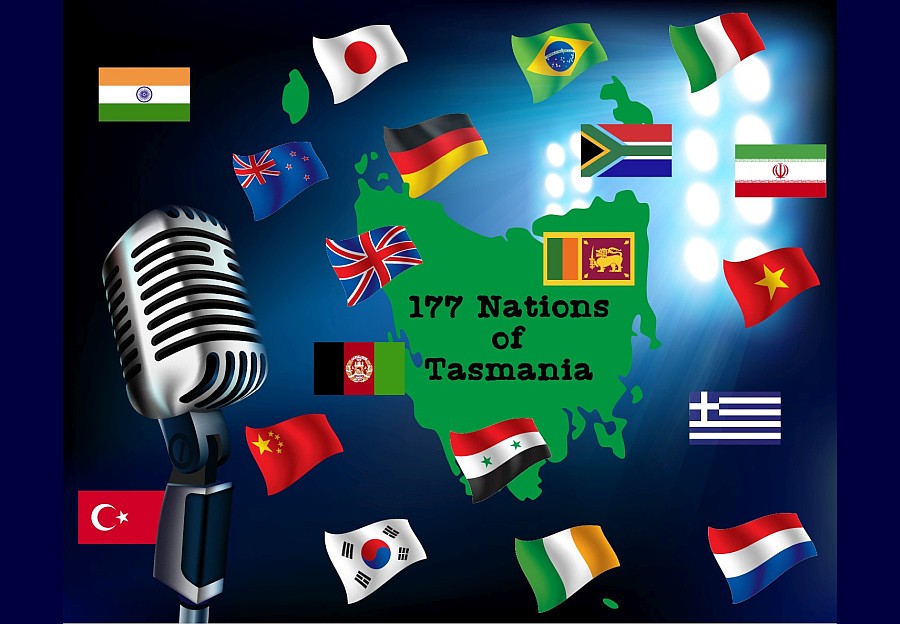 Mark Thomson is a man with an unusual mission: he wants to interview at least one person from the 177 nationalities that are present in Tasmania. Tasmanian Times interviewed him recently about his 177 Nations Podcast.
TT: Why did you decide to do the 177 Nations project?
MT: A couple of reasons.
Firstly, my work as an ESL teacher looked pretty much over as a result of COVID-19. I needed to find some new project and I did some online courses on podcasting during lockdown which made me think about what I could do. I've been involved with issues relating to multicultural communities for a long time and I think I saw on the Multicultural Council of Tasmania webpage that there are 177 nationalities represented in the Tasmanian community, and the thought popped into my head: "What if I tried to find a person from everyone of them?"…and it seemed a good hook for a podcast.
I was also looking for something that wouldn't just be for me but could also make people realise that although Tasmania has a reputation as a rather Anglo sort of place, there is in fact plenty of diversity here.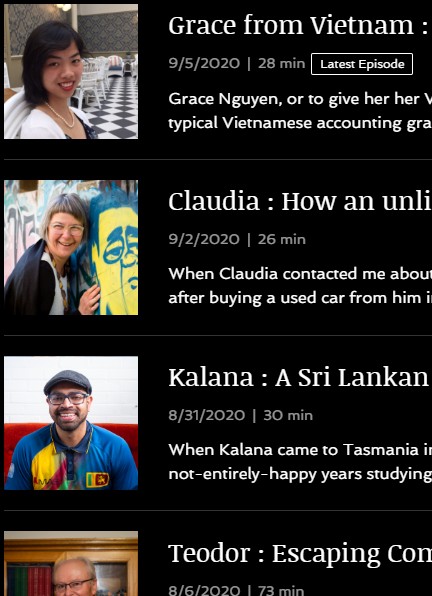 TT: How do you locate the people?
MT: So far I've used a combination of personal connections and networks, and I've also been contacted various ethnic community associations, many of whom I've done some media for and who I have associations with. I've also tried a few call out on social media, but haven't had much joy from that yet.
I'm hoping that as I do more and word gets around, people will start coming to me with suggestions a bit more. Although half the fun is the challenge of trying to locate these people.
TT: How long do you expect it to take to do the 177 nations at least once?
MT: To be honest, it could take years, but I have a rough aim to get them all within an 18 month period. A new census is due next year, so there may be new nationalities added after that!
TT: How do the communities feel about getting a little spotlight on your podcast?
MT: So far, it's been really really positive.
In fact, something I've realised is just how much some of these communities appreciated someone taking notice and giving them a platform to talk about their culture, their experience and points of view.

I think some communities do feel a bit invisible here at times.
TT: How often do you publish new episodes?
MT: Until the last few weeks, I was publishing one or two a week, and that's what I'm aiming to get back to doing. One of the recent episodes was a rather long and complex one and so it took a lot more work to get it out and it stalled my momentum a bit.
TT: Can people contact you if they would like to be featured?
MT: Absolutely. They can contact me by email at marktmigration@gmail.com or through the 177 Nations of Tasmania Facebook or Twitter accounts.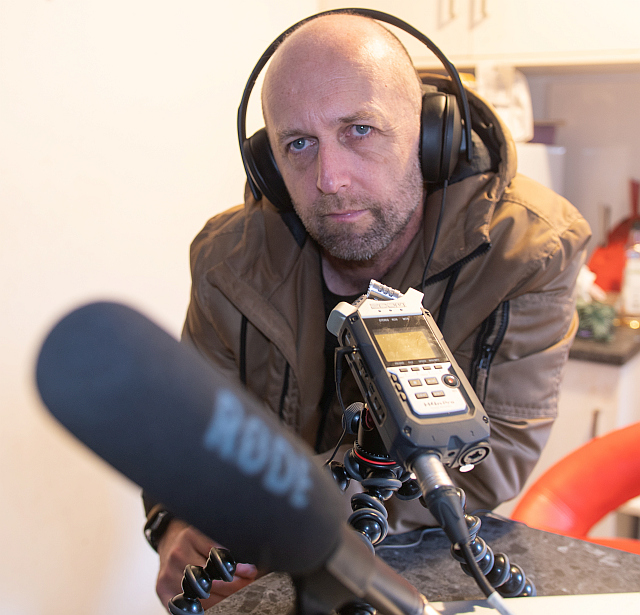 TT: Can you please tell us a little bit about your own background? 
MT: I studied Journalism and Media Studies , and modern languages at uni many years ago, and so this gives me something of a useful background for this kind of project.
For most of the last 15 years though I've worked at UTAS as an ESL teacher, and have also worked overseas myself in Japan, Russia, Germany and the UK.
Also for the last 6-7 years I've done other work as a videographer/filmmaker and last year was involved in helping to make a documentary for SBS On Demand about a couple of local guys playing in a multicultural cricket league in southern Tasmania.
You can find all of the 177 Nations podcasts here.
This article was originally published in the Tasmanian Times and was reposted with permission.
---
Reader's opinions
---