Pursuing Pinot on the Edge
Written by Alan Whykes on September 11, 2020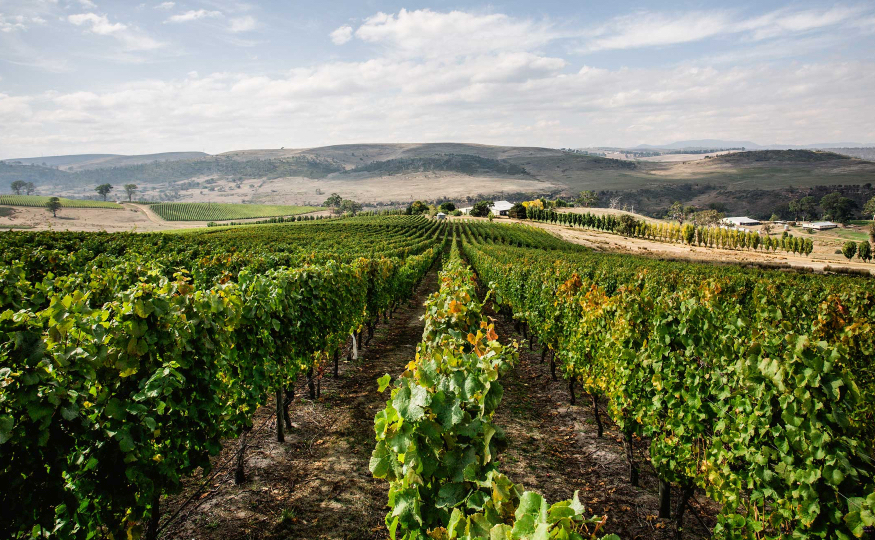 Few stories in our wine media attract greater readership than reports of competitive tastings where little known, home-town heroes whip the hides off more expensive, highly fancied wines from across the water.
Around 40 years ago, three competitions in particular set the US wine industry a-whooping and a-hollering about the quality of its Pinot Noirs.
The first took place in Paris in 1979. It was organised by the food and wine guide Gault & Millau. The French publication ran a vast World Wine Olympics, in which a Pinot Noir from the Pacific Northwest state of Oregon earned a place among the event's top 10 wines.
A year later, in a modified version of the earlier tasting, the region did even better. This time, an Oregon Pinot Noir was deemed runner up to a celebrated French wine from 1959, then regarded as Pinot Noir's 'vintage of the century.'
Finally, as if to prove all the hoopla was only right and proper, a similar tasting was held in New York in 1985. In an event featuring top Pinot Noirs from Oregon and Burgundy the judgements made were simply astounding. The top five wines were all Oregonian.
Those three industry milestones were to encourage the establishment of dozens of new wine ventures in the Pacific Northwest. Four decades later, Oregon remains a mecca for winemakers with a passion for creating New World Pinot Noir.
It's an old, old story, but in part it explains the inclusion of three Oregonian Pinots in the portfolio of Derwent Valley winemaker, Peter Dredge. Born and raised in South Australia, the Adelaide University graduate is the owner and alter-ego of Dr Edge Tasmania.
Dredge says he fell victim to the Pinot Noir bug during his six-year winemaking stint at northern Tasmania's Bay of Fires winery. It followed 12 years of employment at Petaluma Wines in the Adelaide Hills, a wine region also synonymous with Pinot Noir.
"When I first began working with Petaluma in the late 1990s, I had no interest in wine at all," Dredge recalls.
"I was actually on a gap year before starting a degree in science. There was no family history in wine. I just went looking for a job and ended up doing some lab work at Petaluma. I liked it so much I stayed a couple of years before doing a winemaking degree and then spending another six years with the company."
Making Petaluma Riesling alongside industry luminary Brian Croser encouraged travel and work connections with Alsace and Germany. When given the chance of making Pinot Noir at the Petaluma-owned Argyle Winery in Oregon in 2005, the Riesling-tragic headed for Germany instead, to work vintage with Villa Wolf and Dr. Loosen.
"It wasn't until I had a company ambassadorial role in North America that I finally went to Oregon and visited some winemakers that had done vintage with us back in the Adelaide Hills," Dredge explains.

"I realised then how beautiful the region was and I began to develop an understanding of its wines."
Dredge's move to Tasmania in late 2009 brought him into much closer contact with Pinot Noir. As chief winemaker at Bay of Fires, the fizz, Riesling, Chardonnay and Cabernet Sauvignon whiz needed another string to his bow.
Day-to-day work placed Dredge at the centre of a network of a dozen or so Pinot Noir growers and clients around the state. Increasing exposure to the variety's idiosyncratic behaviour in the vineyard brought with it increasing confidence in the winery.
In February 2013, Dredge created history at the Sydney Royal Wine Show by winning three trophies with the 2011 Bay of Fires Pinot Noir. In addition to being named Best Pinot Noir and Best Red Wine, the gold medal winner was awarded Best Wine of Show. It was the first time in the event's long history that a Pinot Noir had been awarded the illustrious wine show mantle.
Dredge departed Bay of Fires in 2015. By then, it was clear to him that Pinot Noir should be the flagship variety with which to chart his subsequent Dr Edge adventures. September downtime provided opportunity for Dredge's first serious foray into the Pacific Northwest.
Now well established in Tasmania, Dredge describes his various Oregon excursions – and the complex web of arrangements he has made with growers here and there – as a vinous equivalent to the Game of Thrones storyline.
Dredge's investment in the Ellis family's 46-year-old Meadowbank Vineyard near Glenora provides access to Derwent Valley Pinot Noir in addition to a rewarding in-house winemaking role. Swapping small parcels of Meadowbank fruit with his Tamar Valley mate Joe Holyman (Stoney Rise) and the Hazards Vineyard near Bicheno then allows Dredge to plumb Pinot's depths in different parts of Tasmania.
Four Pinot Noir wines are created each vintage using virtually identical winemaking methods. Three are marketed under North, South, and East labels, while the fourth wine is a blend made using Pinot Noir from all three vineyard sources.
In 2017, 2018 and 2019, Dredge made Pinot Noirs in Oregon in a similar fashion. Those from 2018 are now for sale. They comprise two wines from sustainable or organic vineyards, with a third wine resulting from skilful blending of Pinot Noir from both vineyards.
"The idea was to produce Oregon Pinot Noirs made identically to those I've made from Tasmanian vineyards," Dredge explains.

"The whole process has been a bit of a challenge but a rewarding one as well. The wines are really interesting."

National award nominees
It's stating the obvious to say we have some first-rate wine professionals living and working in Tasmania. The good news is that the rest of Australia is frequently reminded of the fact. Back in August, two Tasmanian-based wine producers receive national recognition for their skill and achievements. Dr Edge, Brian and Meadowbank winemaker Peter Dredge was first cab off the rank, receiving nomination for Gourmet Traveller Wine Winemaker of the Year 2020.
The leading food, wine and travel publication has compiled a shortlist of eight talented Australian winemakers in this year's competition. Alex Head (Head Wines), Kevin Bell AM (Hurley Vineyard), Belinda Thomson (Crawford River), Trina Smith (Jacob's Creek), Fiona Donald (Seppeltsfield), Nick Farr (By Farr) and Luke Jolliffe (Stella Bella) now join Dredge in awaiting 1 October's big online announcement. See details of free live streaming here.
Last year's winner was Jim Chatto, owner/winemaker of Chatto Wines in Tasmania's Huon Valley. Mewstone winemaker Jonny Hughes, meanwhile, did double duty for Tasmania as Gourmet Traveller Wine's Young Winemaker of the Year 2019.
Back in 2018, Gourmet Traveller Wine named Tasmania's Fred Peacock its Viticulturist of the Year.
One month ago, Stargazer and Pressing Matters winemaker Samantha Connew was named one of three finalists in the 2020 ASVO Winemaker of the Year Awards.
Formed 40 years ago, the Australian Society of Viticulture and Oenology is a national wine industry body dedicated to furthering technical research within the Australian grape and wine industry. Connew has enjoyed significant success since moving to Tasmania in 2016. She is joined in this year's competition by Peter Leske (Revenir Winemaking) and Frank van de Loo (Mount Majura).
Legendary House of Arras chief sparkling winemaker Ed Carr received the ASVO's top award back in 2015. The 2020 ASVO Winemaker of the Year will be announced on 17 November.
---
Hobart's Mark Smith wrote his first weekly wine column back in 1994. Now more than 1700 features and 25 years later, he continues to chart the successes of Tasmania's small scale, cool climate wine industry with regular contributions to some of Australia's leading industry publications.
---
PICK OF THE CROP

Mark gives you his honest opinions about the best wines available right now from Tasmania's wine makers.
2018 Craigow Sauvignon Blanc $34
Sauvignon Blanc was first planted at the historic Craigow property of Barry and Cathy Edwards back in 2000. Here, increasing vine age and the site's bright, sunny aspect on the edge of the Coal River Valley help optimise flavour ripeness throughout summer and early autumn. The especially warm, dry seasons leading to vintage 2018 resulted in plenty of gooseberry, almost tropical characters forming on the palate of this wine. Subtle use of oak added layers of smooth texture and a certain more-ishness to the finish. Best of all, it offers stylish peak drinking right now. www.craigow.com.au

2019 Gala Estate White Label Riesling $32
Tasmania's east coast produces outstanding Riesling, almost regardless of seasonal conditions in these parts. Those from Gala Estate at Cranbrook are as reliable as Swiss watches. This White Label Riesling from 2019 is a delight. Blossomy citrus aromas telegraph a style that is neat and varietal. Its lime/citrus flavours provide a hint of red apple and finish with good persistence and well-balanced acidity. Delicious in its own right, the wine makes a fine partner for grilled or battered scale fish. Tasmanian Rieslings age gracefully, so be sure to set some aside for the cellar. www.galaestate.com.au

2017 La Villa Chardonnay $42
La Villa is located at Spreyton on Tasmania's Cradle Coast. This is apple country, par excellence, but the quality of wines from Marcus and Gail Burns' 7ha vineyard there suggest it has a fine future for cool climate viticulture as well. Its barrel-fermented Chardonnay is a ripper, thanks in part to the skill of its contract makers at Delamere Vineyards. Nectarine and citrus fruits are framed by smoky oak notes with suggestions of almond meal and lemon curd on the palate. It's long on flavour and even longer in style and grace. Really lovely. www.lavillawines.com.au

2019 Pooley Oronsay Cooinda Vale Pinot Noir $110
The Orient Line's SS Oronsay brought British immigrants Denis and Margaret Pooley and their young son John to Australia in the 1950s. Almost 70 years later, Oronsay is one of the Pooley family's flagship wines from Tasmania's warm, dry Coal River Valley. The sandy loams of Cooinda Vale north of Campania help fashion Pinot Noirs with wonderful aromatic qualities and superb elegance. The variety's characteristic berry, forest, undergrowth and spice notes are all on board here, and they ebb and flow as the wine unfolds gently from the glass. Destined to become a timeless classic. www.pooleywines.com.au
---
ADVERTISEMENT   –   ADVERTISEMENT   –   ADVERTISEMENT
This article was originally published in the Tasmanian Times and was reposted with permission.
---
Reader's opinions
---